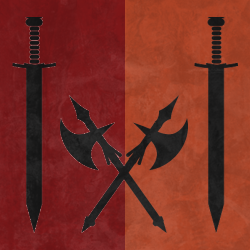 Byl vychováván starou válečnickou rodinou. Již od mala držel v ruce meč a štít, s kterým uměl opravdu skvěle zacházet. Byl to silný a charismatický vůdce.  Měl bratra, který taktéž byl vychováván ve válečnickém duchu, avšak padl ve druhé válce. Jeho vstup do rady byl velice rychlý a náhlý, když předchozí radní zemřel stářím. Někteří se obávali tohoto unáhleného kroku, ale v radě je již přes 8 let. Je zastáncem síly, boje a válek. Nevadí mu krev a ani křik a také to je vidět na jeho názorech. Jeho první žena zemřela při porodu, kdy mu porodila dceru. Nyní má druhou manželku, s kterou má další dvě dcery. Jakožto zastáncem síly a mužství je neštastný, že nemá dědice. Občas nahlas pochybuje nad tím, zdali není zaklet bohy.
Celým jménem: Harry Claud-Hander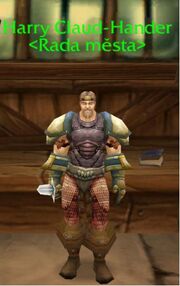 Věk: 53
Výška: 190 cm
Vlasy: Krátké světle hnědé
Vousy: Delší světle hnědé
Oči: Zelené
Sepsal: CollEdit
Ad blocker interference detected!
Wikia is a free-to-use site that makes money from advertising. We have a modified experience for viewers using ad blockers

Wikia is not accessible if you've made further modifications. Remove the custom ad blocker rule(s) and the page will load as expected.